"Access" tab
Visibility of the project can be limited. Owner of the organization (or project) and administrators are able to control permission settings.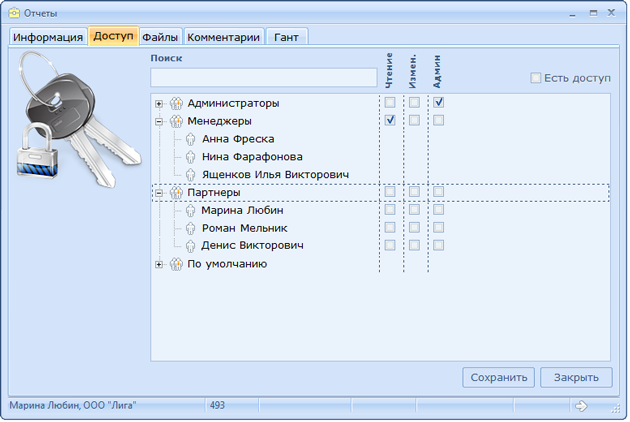 "Access" tab contains list of users and list of possible permissions.
You can give just one type of permission to each user.
"Read-only" - the project is displayed in the project tree of the user. User is able to see all tasks inside the project and comments to them, but can not add new comments;
"Change" - allows to user to change tasks inside the project, properties of the tasks, create new tasks in the project and move the task to another location (project, for example);
"Administrator" - enables full access to the project. The user can create new tasks in the project, remove tasks, move the project to another locations and manage access permissions.