Automatic time tracking
The owner of the organization can monitor the time of execution of tasks by employees, as well as in real time to monitor the progress of current affairs. You can enable the function in the organization window by checking the box "Register automatic records of cases".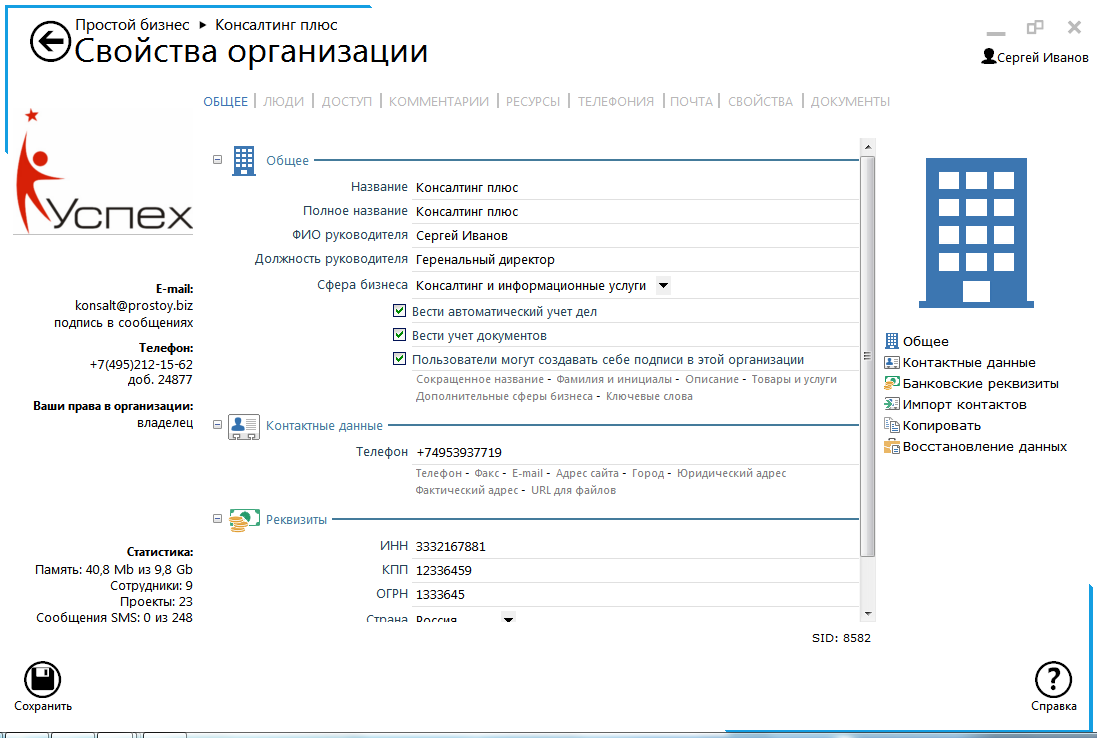 After enabling this function, employees of the organization will periodically receive notifications about the fact that they have not started the execution case. This alert can be turned off by unchecking the "Show notifications" -> "Notifications that no cases are running" context menu.
You can create a new business on the "My Affairs" tab or convert the required comment in the task window using the "Convert to business" context menu function.
You can run the case on the "My Affairs" tab by selecting the "Run" function in the context menu of the case or by clicking on the triangle icon in the selected case. The running time is counted in minutes.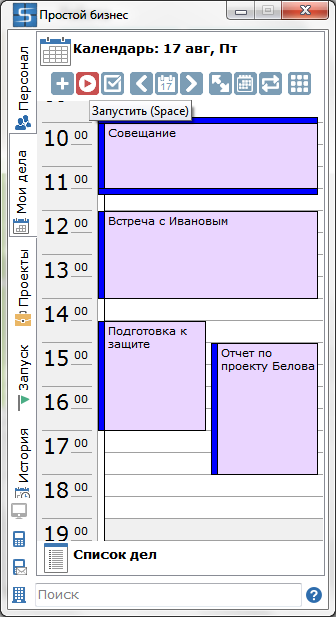 The list of employees of the organization can be viewed by other users, if they have common tasks in one project.
You can view the to-do list in the user's window on the "Affairs" tab.
In the tree of contacts, also in the user's chat window, the status of what it is doing now is displayed, as well as the execution time.