Accounts and Account Storage
In this case, the account is understood as any accounting or contractual document.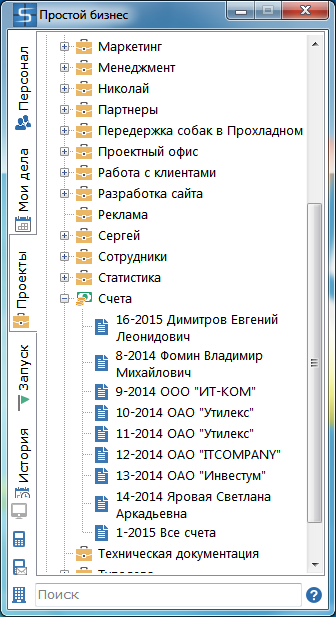 The user can create an account in any task, publish the received documents on the server and send a link to the recipient, according to which he can download these files.
To add an account to the task the owner of the organization has the right, as well as employees of the organization that have the role of "Accounts".
If the project is an account store (specified in the project properties), all tasks of this project will be accounts, that is, automatically when creating a task an account will be added to it.
When you create an account, it automatically receives a number, this number is specified in the name of the account task. For the previous year's account-accounts, the title also displays the year of their creation. Accounts within the organization have end-to-end numbering, regardless of the project in which they are created.