My profile
The user can fill in information about himself in the questionnaire that appears when clicking on the Personal Questionnaire on the Home page. The form of the questionnaire is shown in the figure.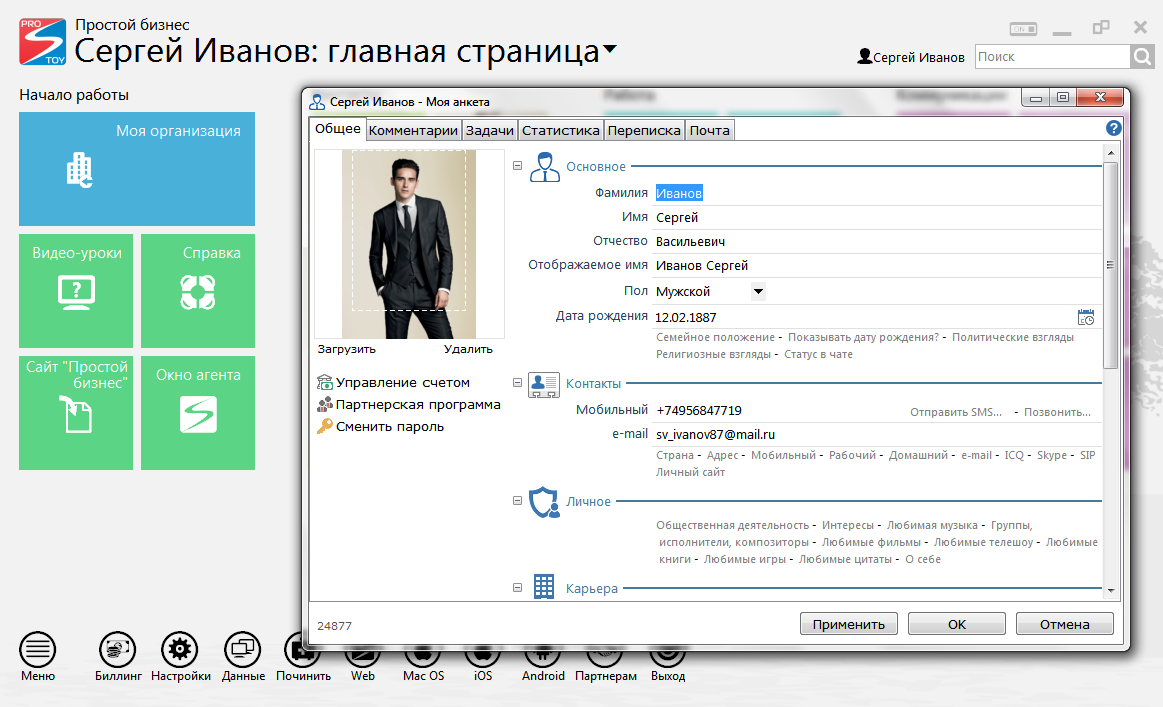 Tabs:
"General" - the personal data of the user. To fill in information just click on the link with the name of the property and fill out the data in the expanded line. Some properties are plural, i.e. the user can deploy the property more than once and specify several values, for example, phone numbers, e-mail address. In this case, the specified data takes precedence: when the password is restored, an email with a new password is sent to the first specified e-mail address, an internal call from the "Simple Business" is forwarded to the first mobile phone. The contact details of the user, bank details and additional properties of the organization are seen only by the owner and administrators of the organization. The user can upload the avatar. The avatar image is automatically scaled to 600 * 600 px.
"Comments" is a list of comments left by the user in the tasks. Comments can be sorted by category;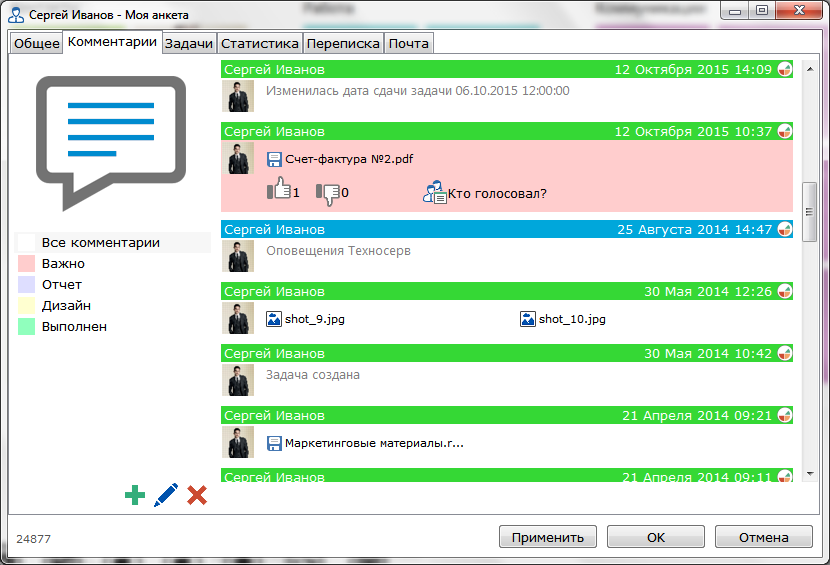 "Tasks" - a list of tasks for which the user is responsible;
"Statistics" - in the form of a bar chart, the statistics of the user's activity for the week (the number of completed calls, sent comments and SMS messages).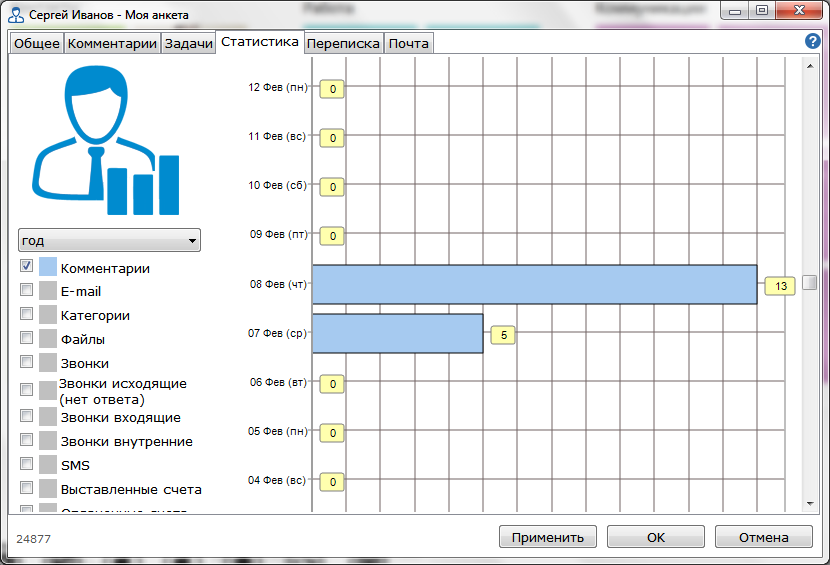 "Correspondence" - a list of messages sent from the user's mailbox;
"Mail" - allows you to create mailboxes to synchronize e-mail;
The user can change the password for authorization in the program "Simple Business", which he indicated during registration. To do this, use the "Change Password" button located in the lower left corner of the "General" tab.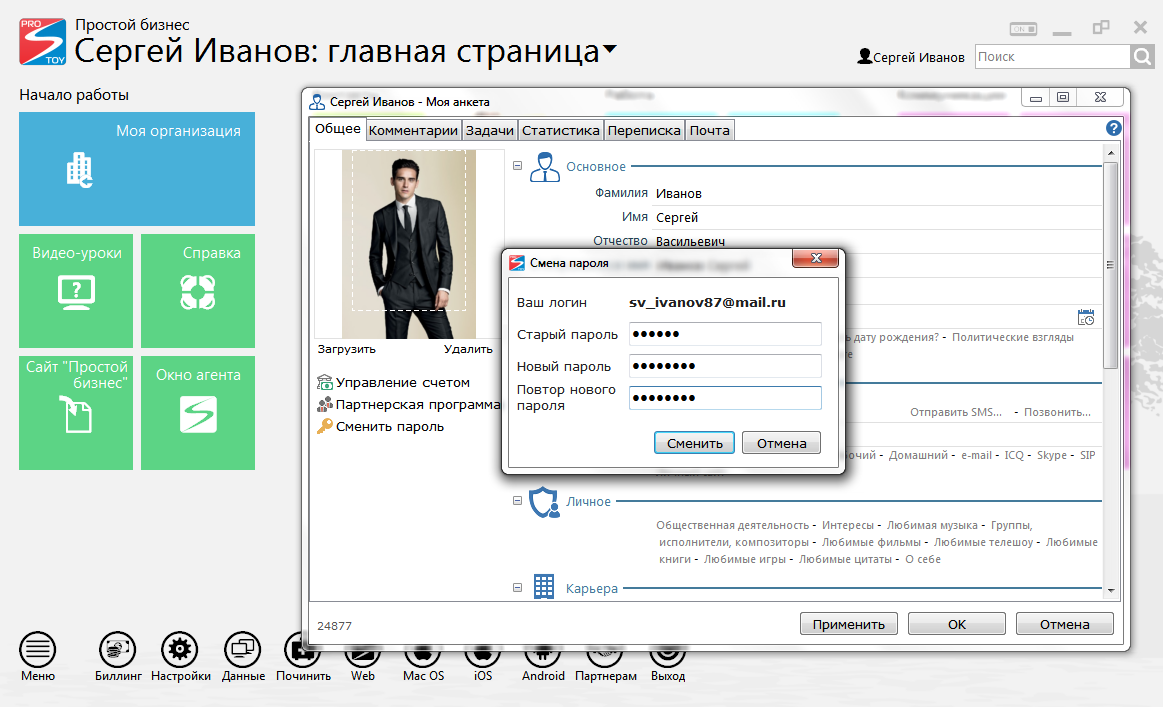 In the appeared window the user enters his / her current password (old password). The new password, to avoid errors (typos), is indicated twice. Be careful when entering a new password, pay attention to the CapsLock button and keyboard layout. The next time you start the program, the new password is used when authorizing.