Friendship with the user
The user can make friends with any other user of the Simple Business program. Before you make friends with the user, you need to find it. Search for people not from the user's contact list is done in the search box on the People tab. You can find a user by name or contact information. If the search is successful, select "Make friends" in the context menu (Figure).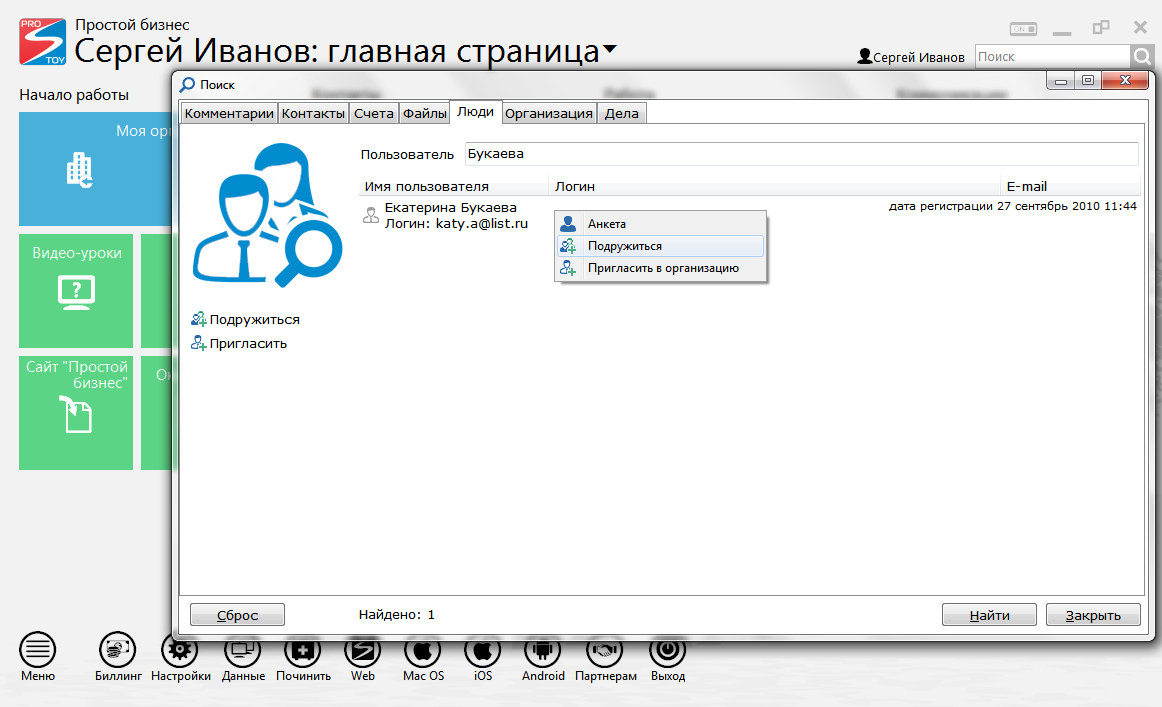 This user will receive a message about the offer of friendship that he can accept or reject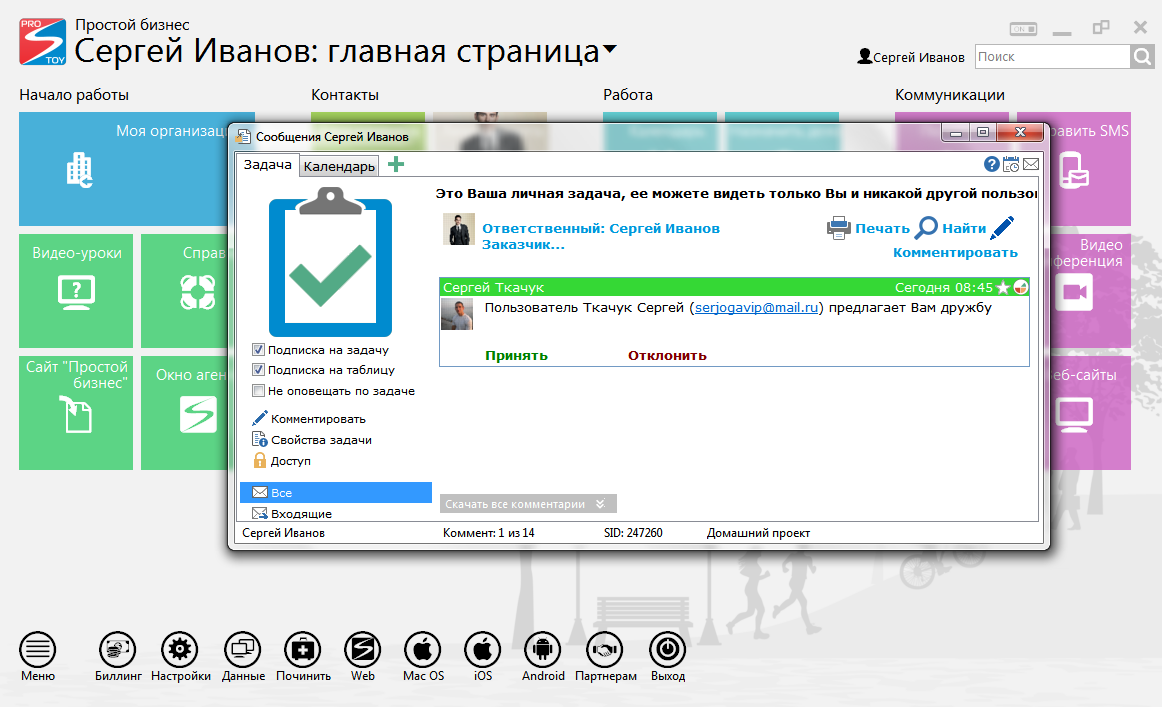 If the user accepts the friendship offer, he will appear in the contact list in the "My Contacts" group (the "Private" section) of the user who offered the friendship. Also, the user will receive an appropriate message about accepting the offer of his friendship.