Entry and exit from the organization
INTRODUCTION TO THE ORGANIZATION
A user can join different organizations created by other users.
You can find organization by using the advanced search on the "Organizations" tab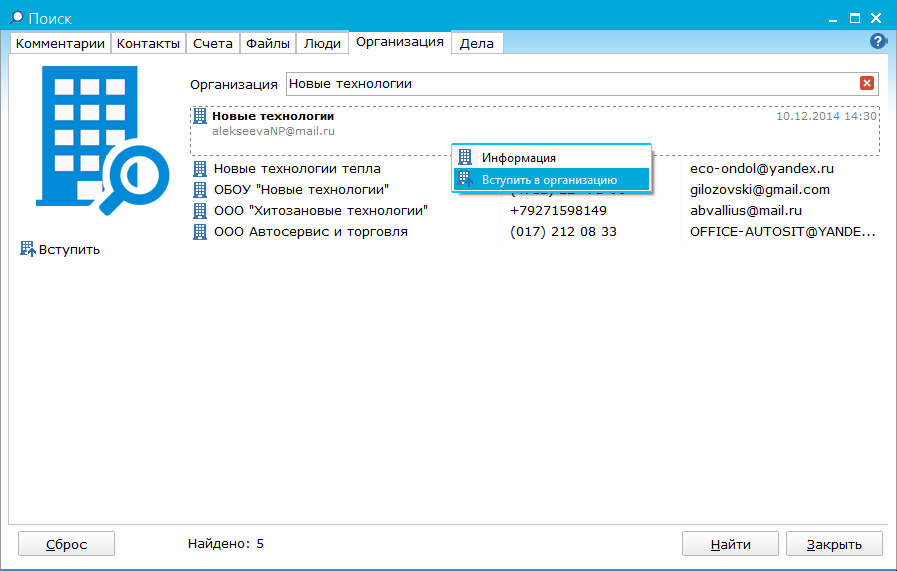 In the search box on the "Organizations" tab, the user sets the conditions for the search and clicks the "Find" button. After a successful search, the user sends an application using the "Join Organization" item on the context menu of the selected organization.
The owner of the organization receives an announcement about the user's desire to join the organization.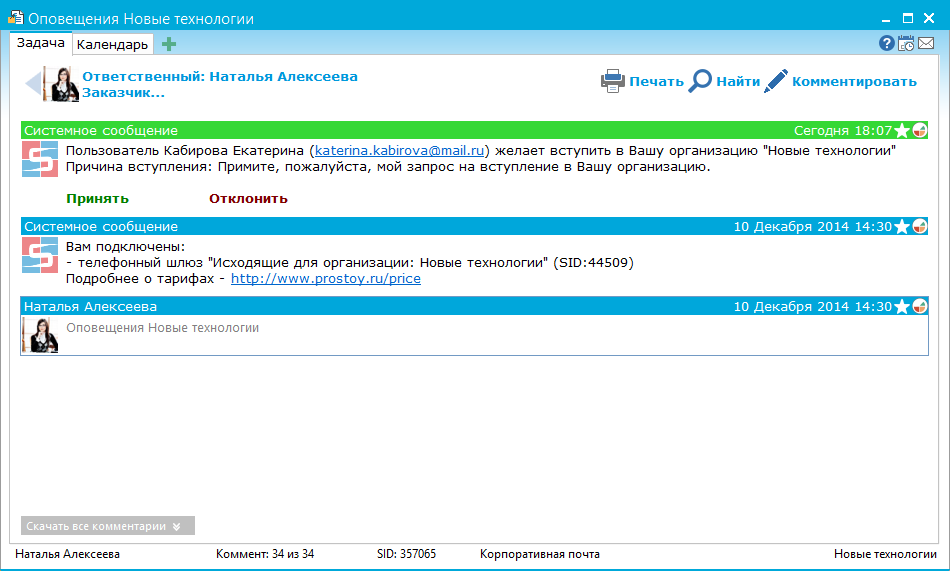 An organization host can accept or reject a user's application for membership.
"Accept the offer" - the user who submitted the application receives a message confirming his / her entry into the organization. The user is added to the list of employees of the organization. He sees the organization and all its participants on their contact list.
"Reject" - the user who wants to join the organization receives a message about the rejection of his application.
EXIT FROM THE ORGANIZATION
The user can leave the organization himself. The function "Leave organization" is available in the context menu of the organization. In the appeared window the user should specify the reason of an exit from the organization. All projects and tasks of this organization will disappear from the user. The owner of the organization receives an alert that the user has left the organization and the reason for leaving the organization.