User Group
Users of the organization can be grouped together.
CREATING A GROUP OF USERS
To add a new group to users in the organization, you can use the "Create user group" item in the context menu of the organization or group of organizations.
VIEW THE GROUP
View the list of users of a certain group, and change the name using the group properties window.
To open a group of users, you can double-click on the group or use the "Open" item in the context menu of the organization (Enter).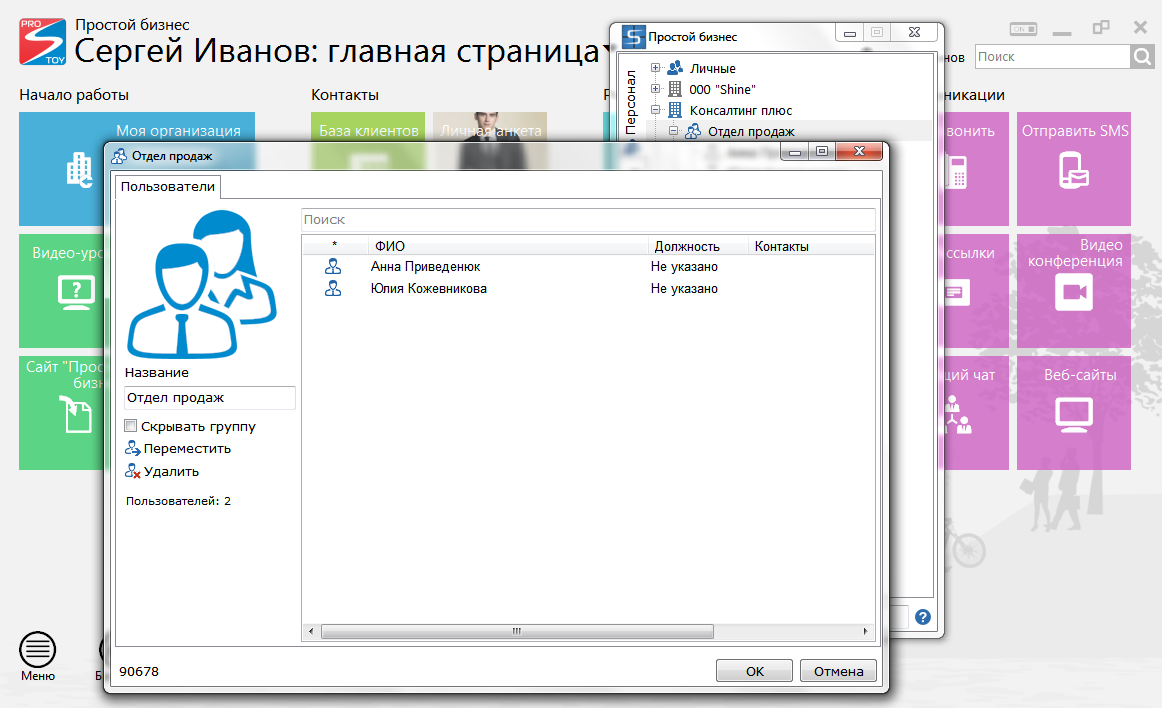 A window appears in which you can see a list of all users of the group. The field above the list of members of the group is used to search for users by name. When you enter text, only those users whose names contain the entered substring remain in the list.
The field at the top of the window is used to edit the group name.
Hide group - in the contact tree the group will be displayed only by the owner of the organization;
Move - the selected user will be moved to another group;
Delete - deletes the user from the organization.